EXTREME 66 FLYING
EXTREME 66 FLYING
---

FLYING
Flying is beautiful. Sightseeing flight in a smaller sport plane is way different from a big airliner and it is definitelly an experience you shouldnt miss! EXTREME 66 offers many types of aerial adventures, from a regular day or night sightseeing flight, up to aerobatics or fighter jet flight for the bravest one of you!
SIGHTSEEING FLIGHTS
We offer you super nice view from bird eye perspective. Even places you know pretty well will fascinate you once again. Places you have not visited yet will take your breath!
It is only up to you, where do you want to fly. I would recommend you a nice sightseeing flight over Prague, some little castles as Konopiste, or water reservoir Orlik. If you are up to flying even little bit further, you will surely appreciate a flight to the Alps, or romantic trip to a little island in the southwest part of Baltic sea. Sightseeing flight is also a perfect 3-dimensional gift for your friends or family. Nobody will forget about such a strong emotional experience! And you can fly all together, so it will be a pleasure for you as well ;)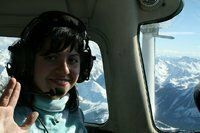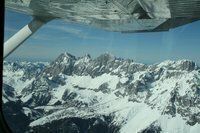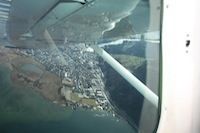 Just think about where you want to fly and how many people would you like to bring with you and schedule your flight!
Choose the duration of your flight in our ESHOP!
OUR PRICE
20 min flight........99 € (2 266 CZK)
40 min flight......186 € (4 266 CZK)
60 min flight......266 € (6 266 CZK)
Have you already tried a sightseeing flight and are you looking for something even more extreme? Read more...

AEROBATICS
Aerobatic flight is the art and science of maneuvering an aircraft completely around three axes. All the manouvers can be devided into lines, rolls, loops and stalls.
Most aerobatic maneuvers involve rotation of the aircraft about its longitudinal axis or lateral axis. Other maneuvers, such as a spin, displace the aircraft about its vertical axis.
From the pilots point of view aerobatic flight can be thought of as ground reference manouvering. All aerobatic maneuvers are always performed with reference to ground and horizon reference points chosen in advance by the pilot.
Aerobatic flying requires a broader set of piloting skills and exposes the aircraft to greater structural stress than for normal flight.
Aerobatics is an unforgettable experience even for a skilled pilot. There is no way you can imagine how it feels without trying!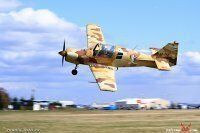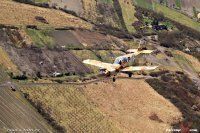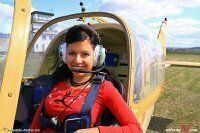 I love it and I strongly reccomend you to try it as soon as possible! This experience will change your life. It will be just you, or do you want to please a friend of yours? ;)
Visit our ESHOP and schedule your flight!
OUR PRICE
15 min flight.........116 € (2 660 CZK)
20 min flight.........146 € (3 366 CZK)
30 min flight.........198 € (4 566 CZK)

FIGHTER JET
Fly the real fighter jet in the Czech Republic with the test pilots of Aero Vodochody!
The Aero L-39 Albatros was produced in large numbers by the Factories of Aero Vodochody, the worlds largest producer of military training aircraft. Apart from the popular L-39 Albatros, Aero Vodochody has also built its predecessor, the L-29 Delfin and its successor, the ground attack aircraft L-159 Alca. The Albatros is however still used in many airforces as an attack aircraft for air to ground support missions or as a tactical reconnaissance aircraft.
The most amazing fact about this jet is, that with us you can fly this military training aircraft as a civil person, no need to be a part of the military! Our L-39 OK-JET is the only Albatros in the middle Europe, that can be flown by a civilian person!
We are very proud to have our customers flown by the test pilots of this aircraft manufacturer in their own aircraft. These Aero test pilots are amongst the best and know their aircraft like nobody else in the world. And even after thousands of hours, they still enjoy every flight in their jets - you will feel it!
The L-39 impresses with good maneuverability and excellent visibility from both seats in the cockpit, you will see!
Very good performance at sub sonic speeds make the L-39 jet the ideal aircraft to experience a cost effective flight in a real fighter aircraft.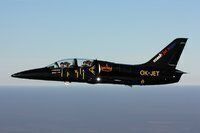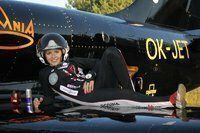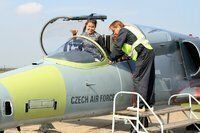 Visit our ESHOP and schedule your flight!
OUR PRICE
15 min flight......1 166 € (26 600 CZK)
20 min flight......1 466 € (33 660 CZK)
30 min flight......1 966 € (46 600 CZK)
NIGHT FLIGHTS
Night flights are basically for people who are bussy during the day...just playing!
To fly during the night is fun! It has all the beauty of a typical day sightseeing flight, but it requires its appurtenances, especially trained pilot with a night rating and proper airport services. That's why not so many flight schools offer night sightseeing flights.
We do have everything ready to take you for a night flight! You will be impressed only by the atmosphere of the airport during the night. You can enjoy nice views with all the remarkable lights, take your partner for a romantic night experience, it is little bit more adventurous than a day experience!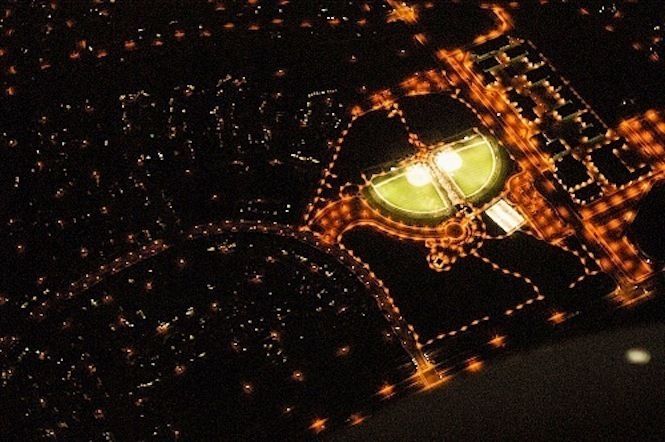 Just think about where you want fly and how many people would you like to bring with you and go to our ESHOP.
OUR PRICE
20 min flight.........142 € (3 266 CZK)
40 min flight.........229 € (5 266 CZK)
60 min flight.........309 € (7 266 CZK)
ENJOY YOUR FLIGHT and don't forget EXTREME 66 motto:
...too much flying is not enough!