iFLY SINGAPORE visit
iFLY SINGAPORE visit
---
Even though it was a pretty quick visit to Singapore, it was definitely worth it!
E66 highly recommends iFLY SINGAPORE
The view is incredible, certainly one of the most beautiful wind tunnel views you can have! With the beautiful view and location also comes price :D You can find places, where you can fly for a much better price, that's for sure. But as we said before, this view is really tops! Every skydiver will enjoy this tunnel a lot! Staff is very friendly and helpfull, and the tunnel is pretty powerfull.
For EXTREME 66, this visit was a celebration of a new cooperative venture with SILUET YOGA WEAR, flying a new model of freestyle jumpsuit made by fashion designer and SILUET brand owner Eva Plzakova! Functional, comfortable, beautiful and top quality all in the same package... that is the motto of SILUET, and E66 can confirm that the first prototype of SYW freestyle jumpsuit fits this concept 100%!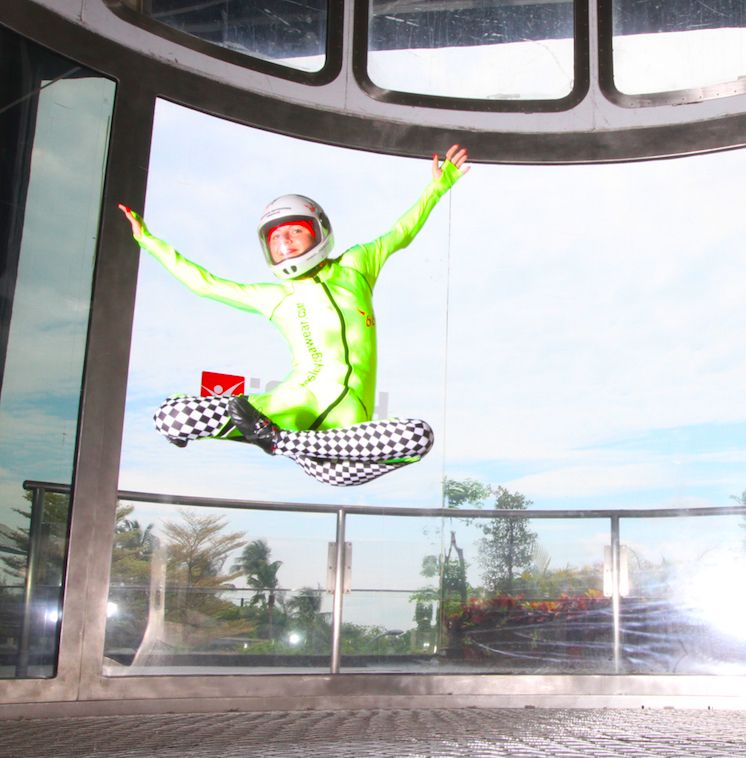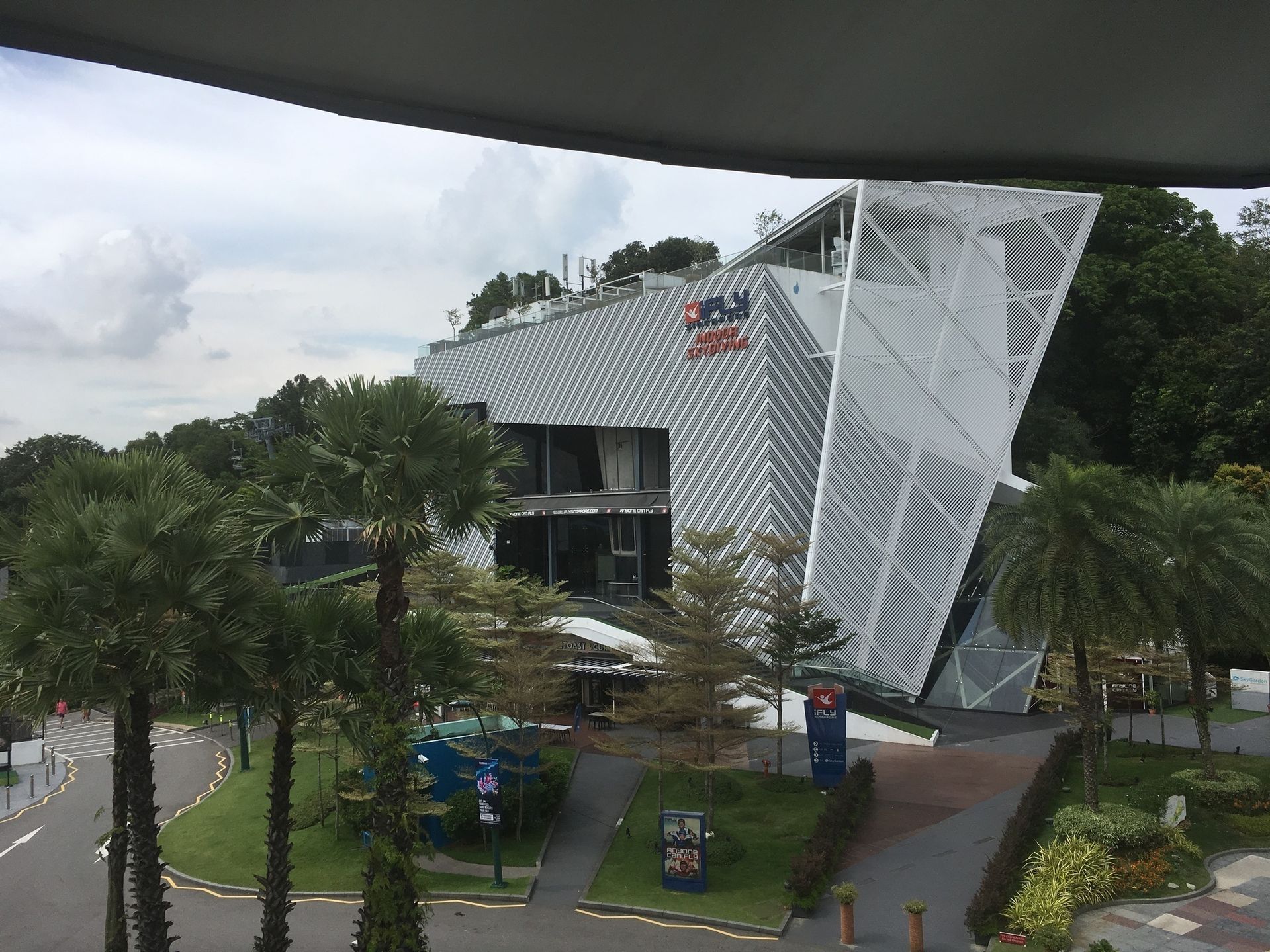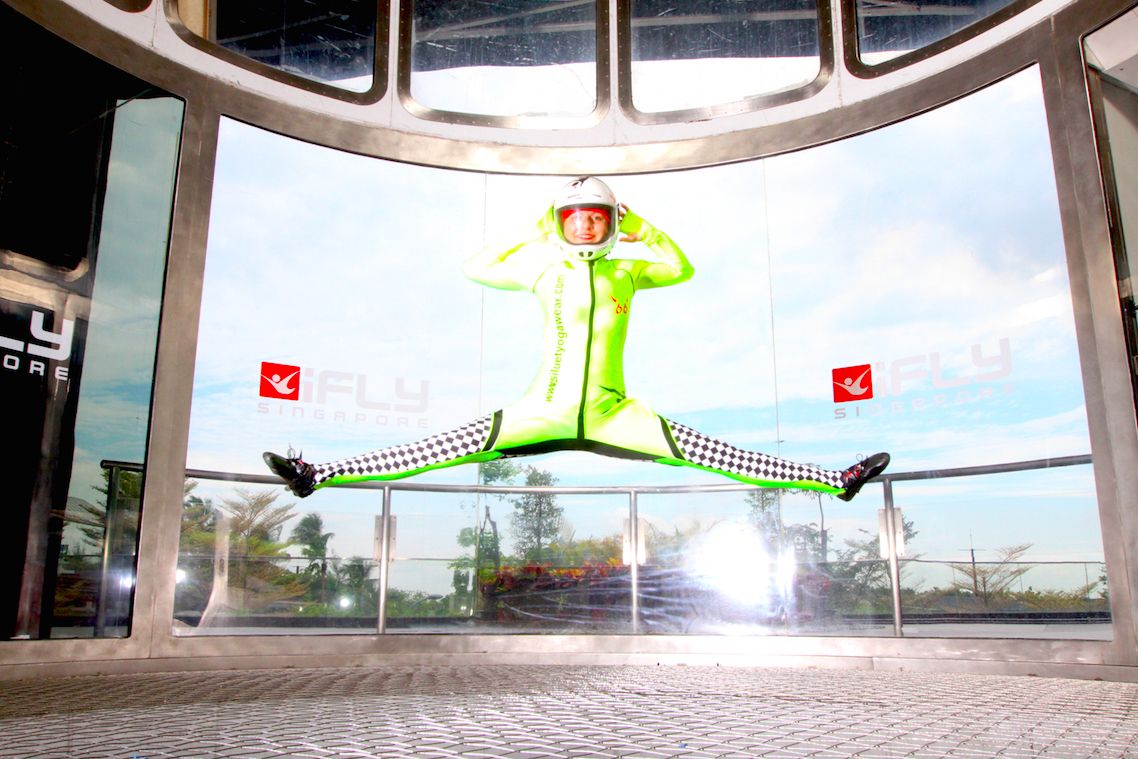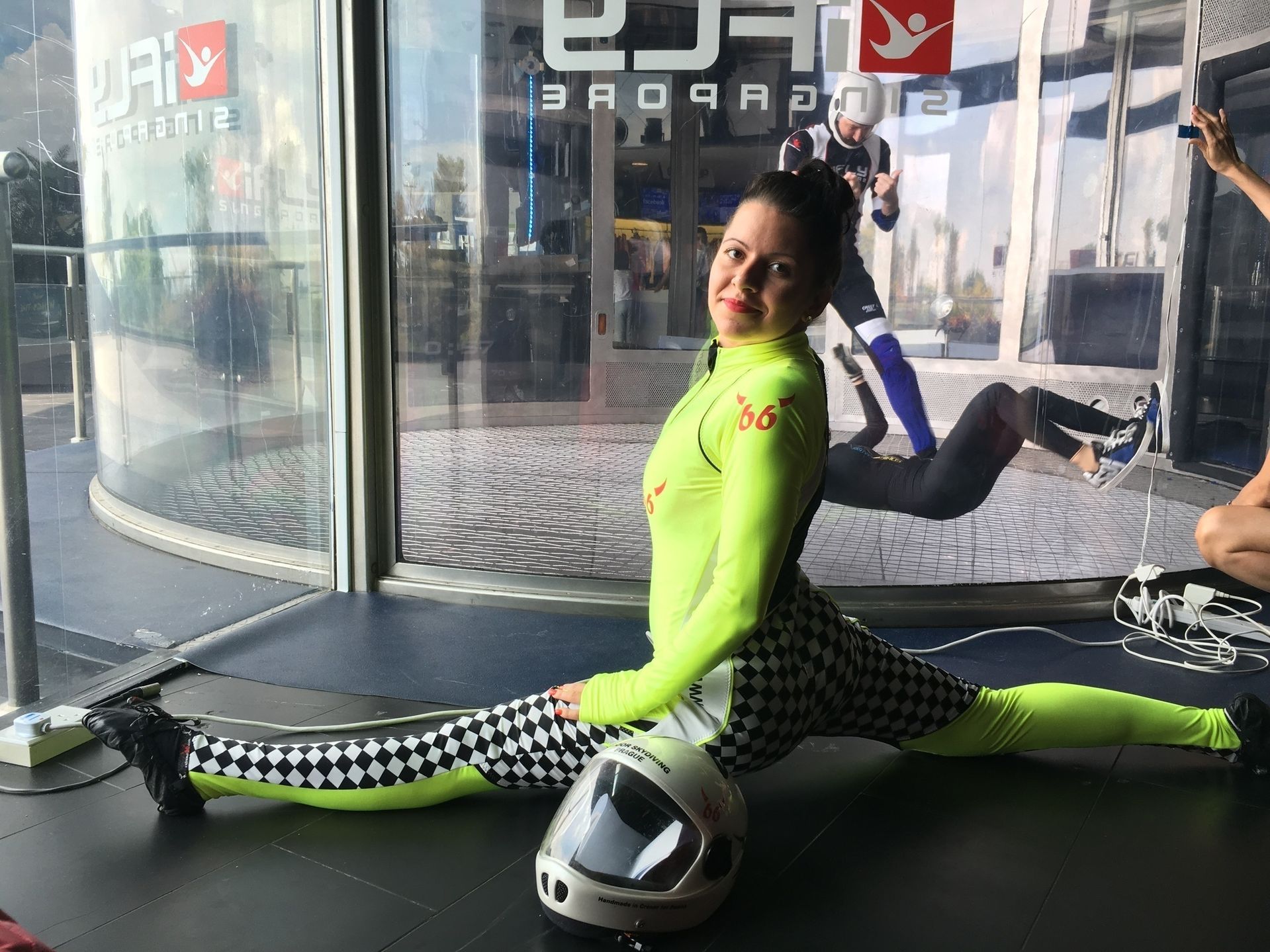 VIEW FULL iFLY PHOTOGALLERY HERE
If you are visiting Singapore and have some extra time, it is also a super nice and unique experience to see the world largest and highest INFINITY POOL! Access to the Infinity Pool is restricted to registered hotel guests of Marina Bay Sands only. If you are a skydiver, except for iFLY, you won't find a more spectacular photo spot anywhere in Singapore! E66 was extremely lucky to visit on a day with a beautiful storm, and even managed to get a couple of shots of the pool with lightning!