New website EXTREME 66 FLYWEAR opening!
New website EXTREME 66 FLYWEAR opening!
---
Our extreme webmaster Martin created a lovely website www.EXTREME66FLYWEAR.com where you can design your own freefly jumpsuit! Enjoy this unique opportunity to create your own masterpiece and FLY WITH STYLE! One of your best masterpieces will be awarded by a GIVEAWAY of one jumpsuit!

GIVEAWAY alias HOW TO WIN A JUMPSUIT WITH EXTREME 66?
The rules are simple! Follow our 3 steps!
STEP 1: go to www.EXTREME66FLYWEAR.com and create a design that expresses your flying style!
Simply pick a colour by clicking on each part of the suit and feel free to choose from selection of 2 front and 3 back logos.
You can also play with different stitching and pinstripe, here the choice is EXTREME 66 colours: WHITE, RED, BLACK.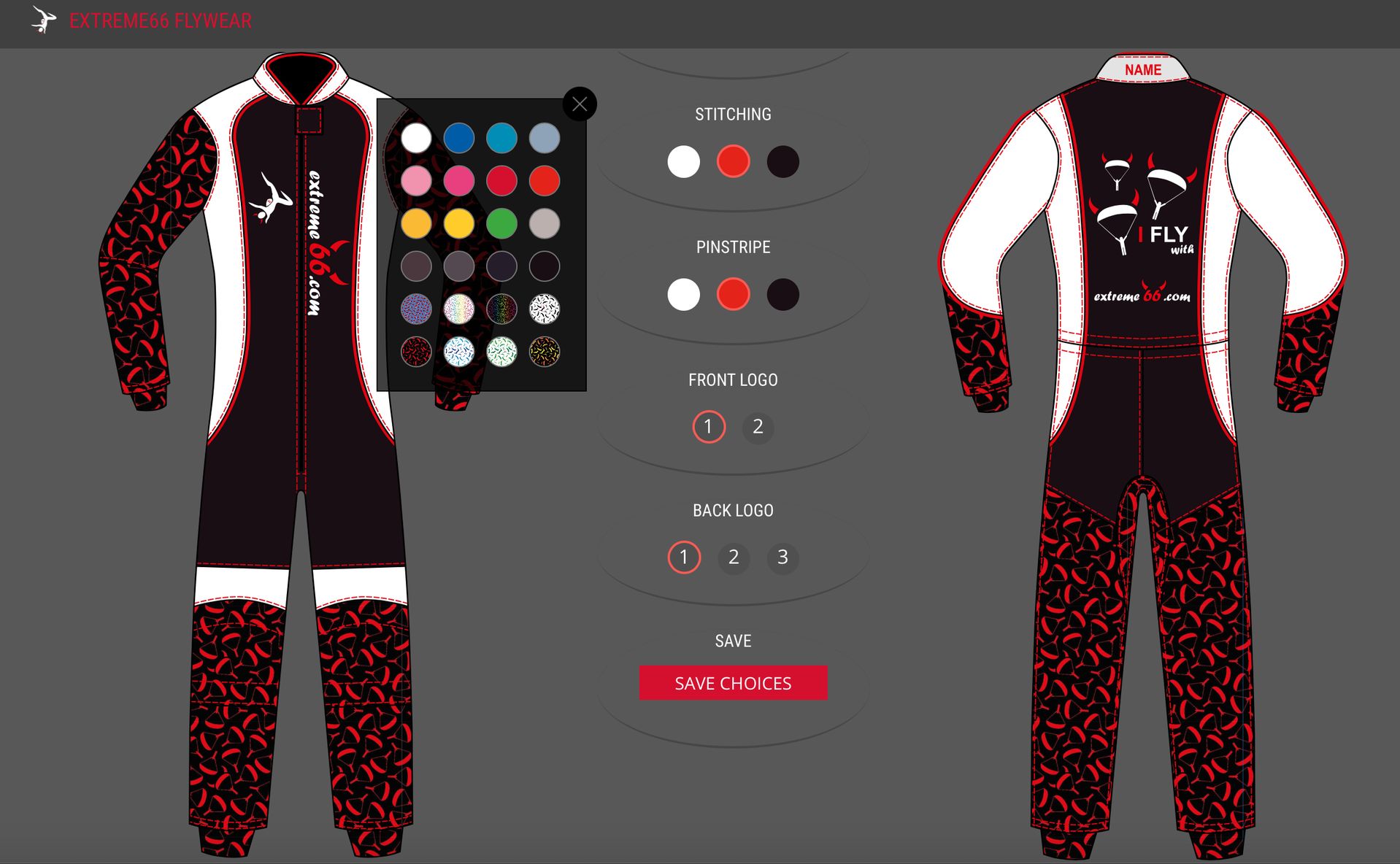 STEP 2: Save your masterpiece by clicking on the red button SAVE CHOICES, take a screenshot just like the picture above and send it via email to our extreme agent of influence barbora@extreme66.com
STEP 3: Check out our fanpage on facebook on 6th of April for the announcement of our EXTREME 66 FLYWEAR GIVEAWAY WINNER!
All the competition inputs will be uploaded to a photogallery, during the competition duration

If you didn't win this time, don't worry! You can order your jumpsuit in EXTREME 66 ESHOP! Price is skydiver's friendly and the delivery time of our custom made jumpsuits is 3 weeks! ;)